Basic Policy
We are helping to shape a more sustainable society by engaging in environmental conservation activities through our business activities.
Efforts to realize a Low-Carbon Society
Reducing CO2 emissions at our business sites
To realize a low-carbon society, we are systematically introducing energy-efficient equipment such as LED lighting and energy-efficient electric heat pumps "Eco Cute."
Not just saving energy by optimizing maximum and minimum air conditioner thermostat settings at all our business sites, our production department is working to reduce energy consumption by introducing automated equipment and applying other measures to increase productivity, as well as by controlling the number of compressors used to supply the required quantity of compressed air.
Solar panels also sit on the roof of our Shimizu-cho Office/R&D Center, generating around 2,500kWh of energy per month. The operating status of the solar power generation system can be checked in real time on an LCD monitor, helping to raise environmental awareness among employees.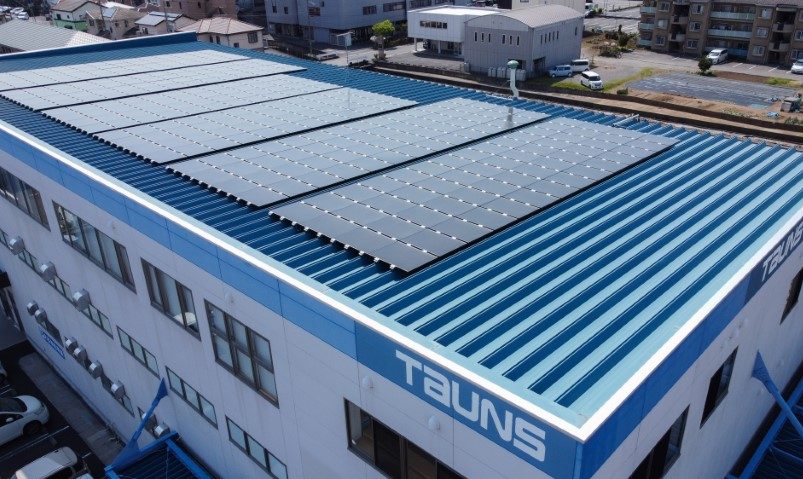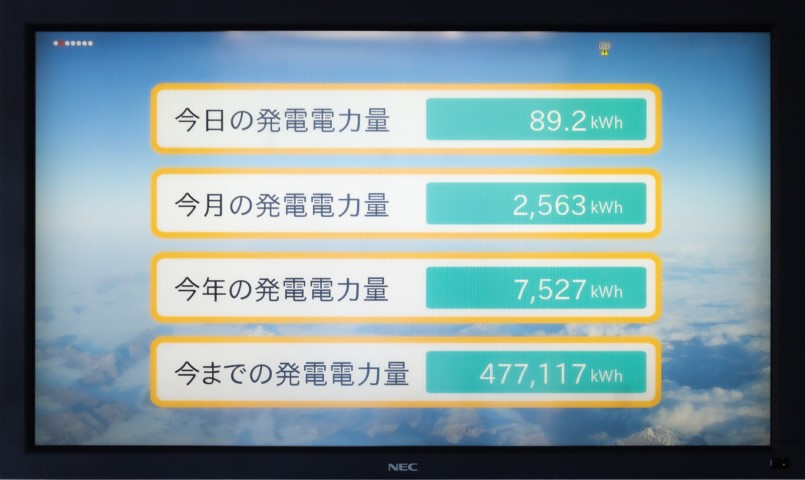 Reducing CO2 emissions from company-owned vehicles
In principle, we plan to switch all of our company vehicles, including vehicles for diagnostics medical representatives, to hybrid EVs whenever we update vehicles. In fiscal 2020, 87.1% of company vehicles were hybrid EVs. We will continue to shift them to more fuel-efficient vehicles, and strive to promote "Eco-Drive" initiatives to reduce CO2 emissions.
Efforts to create a Recycling-Oriented Society
Waste management and recycling
We strive continuously to reduce waste and improve recycling rates.
In line with our basic policy of reusing whatever can be reused and separating whatever can be separated, we strive to reduce the quantity of industrial waste we send for disposal at external final landfill sites (zero emissions). We also promote the recycling of materials when disposing of PCs and other information devices.
Efforts to Conserve Resources
Reducing office paper and copy paper usage
At TAUNS, we are trying to reduce paper consumption by digitalizing various internal application documents using a workflow system, receiving faxes digitally, printing double-sided or multiple pages per sheet, and preventing misprinting through IC card authentication. Our logistics section has also implemented paperless warehouse operations such as inspection of incoming goods, inspection of outgoing goods and inventory count, utilizing handheld terminals.
Promotion of green procurement
TAUNS is promoting "green procurement" to prioritize the purchase of goods with a low environmental impact.
For our standard in-house products, we try to purchase environment-friendly stationery and office supplies, such as Eco Mark certified products and FSC® certified forest-friendly copy paper, as well as electrical and electronic products that comply with the RoHS Directive, which restricts the use of certain hazardous substances. We will continue to expand the scope of our green procurement to cover a wider range of products, to make our procurement greener.
Sustainability