Basic Policy
Peace of mind through diagnostic technology.
Through proprietary in vitro diagnostics, we will enrich lives and provide peace of mind.
Our policy is to constantly develop new products, improve their quality, and deliver superior products worldwide, by grasping the diversifying medical needs accurately, and utilizing our core technologies developed over decades.
R&D Policy
Based on three core technologies – detection platform, antibody generation technology and high-sensitivity detection technology – we are expanding into new diagnostic fields and pursuing development of new testing and inspection technologies. Through open innovation based on industry-government-academia and cross-industry collaboration, we are also seeking new ways of providing testing services that are not bound by existing concepts.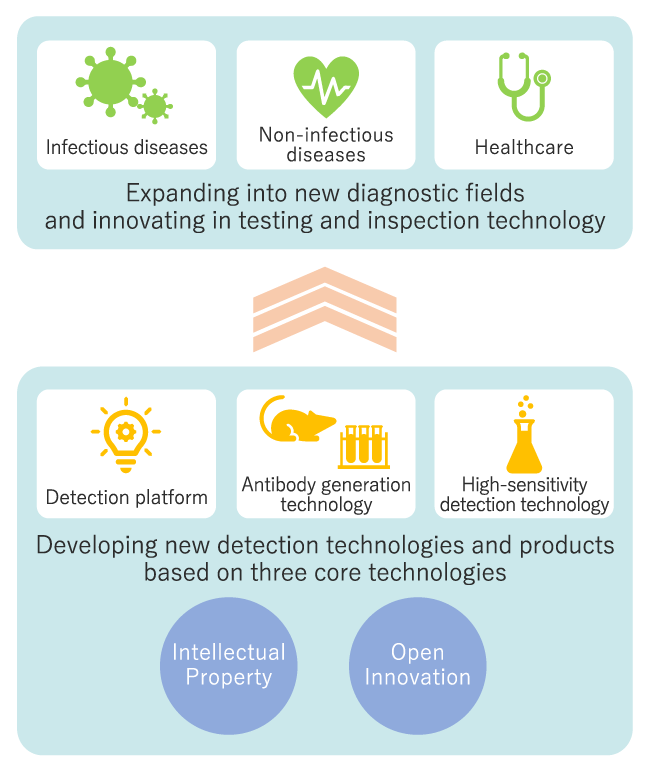 R&D