Initiatives after the Great East Japan Earthquake
We would like to express our deepest condolences for the people who lost lives in the Great East Japan Earthquake of March 11, 2011, and offer our heartfelt sympathies to everyone affected by the disaster.
With a genuine desire to do something for the health of everyone affected by the disaster and all those engaged in relief activities, on March 28, 2011, we donated 120,000 of our rapid diagnostic test kits for detecting influenza virus antigens as relief supplies to help prevent the further spread of influenza infection.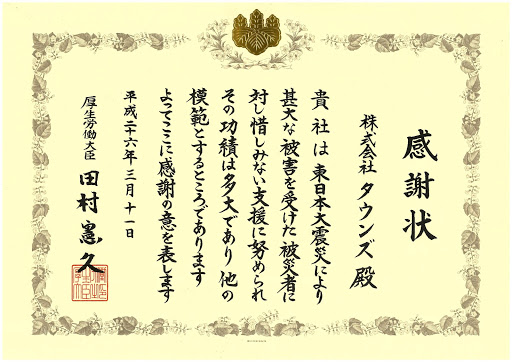 Contributing to Medical Care by supporting Blood Donations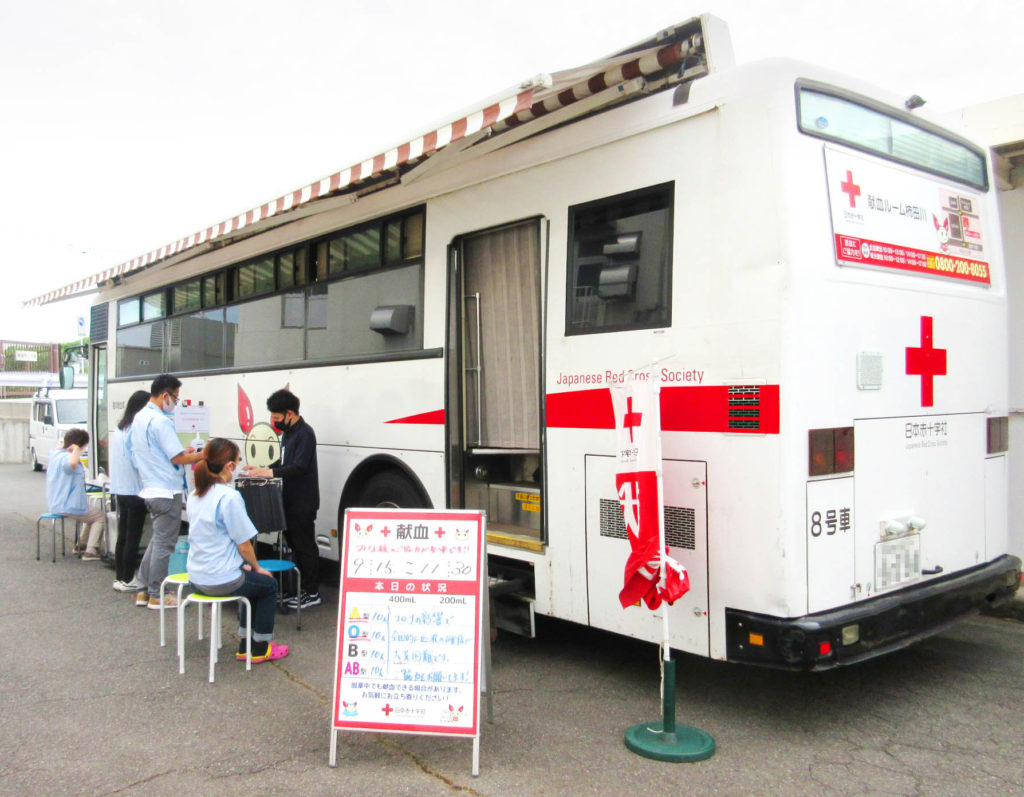 At our Kamishima Head Office/Plant in Izunokuni City (Shizuoka), we regularly host blood donation events run by the Japanese Red Cross Society and Red Cross Blood Center.
As one of our social contribution activities, TAUNS will continue to cooperate in blood donation to save as many lives as possible.
Working with the Local Community
TAUNS is participating in Shizuoka Prefecture's Pharma Valley Project* focused in the eastern region of the prefecture. Together with the Fujinokuni Medical Castle Town Promotion Organization, which serves as the core support organization for the project, we are contributing to the local community.
*The Pharma Valley Project: Taking advantage of favorable transportation infrastructure, a beautiful natural environment, and a concentration of health-related industries in the foothills of Mt. Fuji, the project aims to promote world-class research and development, improve the health of the prefecture's people, and stimulate medical and health-related industries.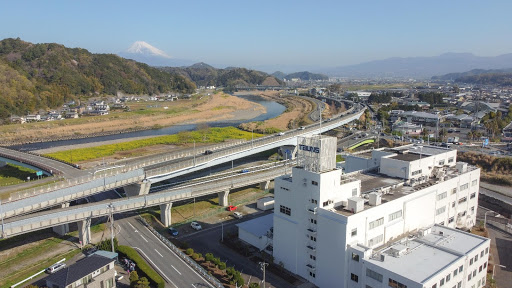 Sustainability