R&D Facility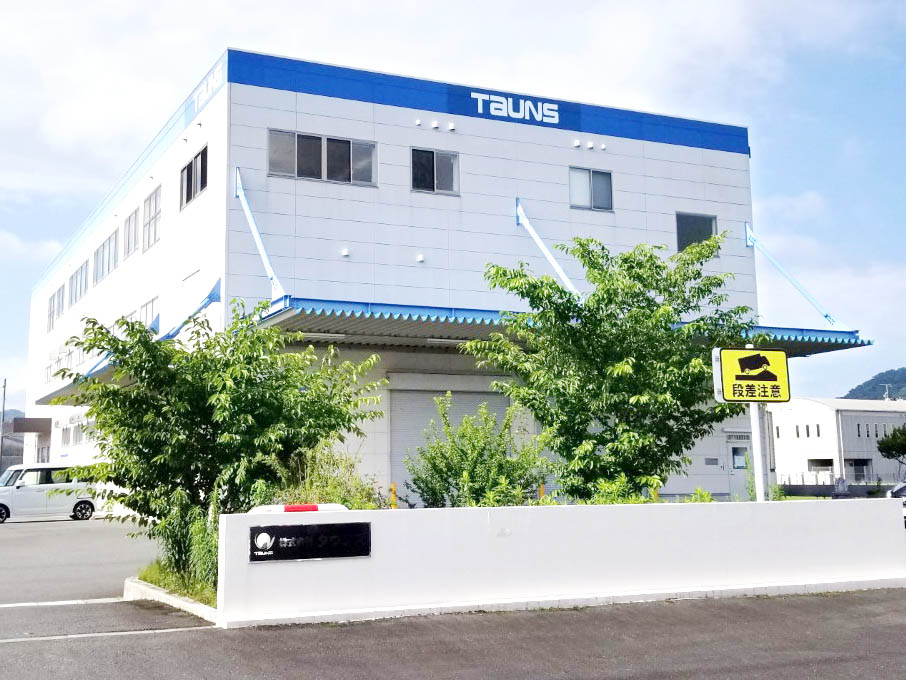 Shimizu-cho R&D Center
Our R&D Center, located in Shimizu-cho (Sunto-gun, Shizuoka), was built with the open laboratory concept and environment-friendly principles. Ahead of the industry, TAUNS has been working on R&D into immunochromatographic test kits for infectious diseases, resulting in original high-quality products. Currently, we are working to develop new products and detection technologies based on the core technologies we have evolved, and pursuing the development of highly innovative products.
Research and Development Structure
We have adopted a "project system." Each project team focuses on a particular development theme and works on research and development under the project leader. As a leading company of rapid diagnostic test kits in Japan, TAUNS has had over 30 years of R&D experience in the field of in vitro diagnostics. And through an integrated system from R&D to manufacturing and sales, we supply our products worldwide.
Product Development Process

Intellectual Property Initiatives
Our R&D department generates new products by integrating our proprietary core technologies and creating new differentiated technologies. We also engage in intellectual property activities to ensure that our inventions developed through these various R&D activities can contribute effectively to our superiority. Our intellectual property activities serve not only to find inventions, apply for patent protection and secure intellectual property rights, but also to support our R&D activities, by analyzing our competitors' intellectual property and conducting surveys and analysis of prior art. These activities are linked with our business strategy and R&D strategy to maintain our business superiority and product competitiveness.

Open Innovation
In this day and age, as new products and technologies are created one after another, constant "innovation" is required on R&D department.
Innovation requires the "flexibility" to accept new technologies and ideas, unrestricted by existing concepts, as well as the "creativity" to bring new technologies and products into shape by exploring and considering every possibility. We work to create new technologies, products and detection services by combining the technologies and ideas of companies, universities and research institutions, and integrating them with our own technologies without excessive attachment to the technologies we own.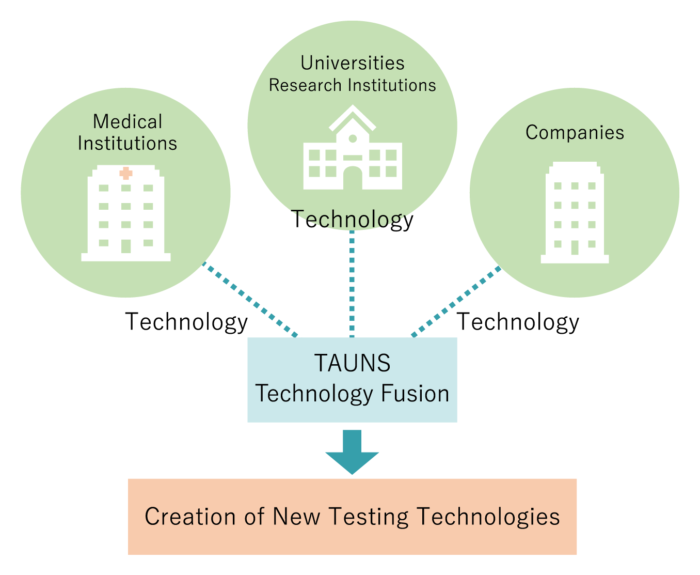 R&D